Davis Remembers Touchdown, Forgets Ball
Davis Remembers Touchdown, Forgets Ball
Jay Adams
Published October 31, 2012 at 3:19 PM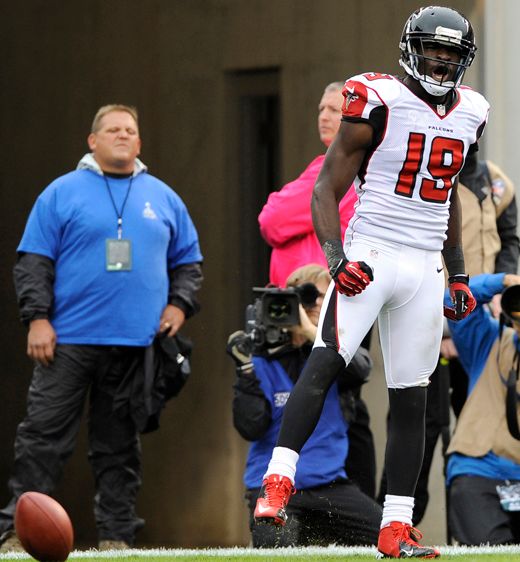 Say, Drew, you're gonna wanna keep that ball.
Drew Davis could hardly believe what had happened to the point where he just stopped thinking.
Wide open in the back of the end zone, Davis made a great catch and an even greater effort to get both of his feet in bounds to score the first touchdown of his NFL career. Davis waited for the signal from the ref, and once he got it, he threw the ball into the air and started celebrating with Roddy White and Julio Jones.
Most players keep the ball from their first touchdown. Davis was too busy having fun.
"Everyone asked what I was thinking. The problem was, I wasn't thinking," Davis said with a smile Wednesday. "Your mind just goes blank. You can't really think about anything. You don't really know what's going on at the time, but Coach Smith grabbed me as I was coming to the sideline and asked me if I had the ball, and I knew I didn't have it so I told him no. We kind of laughed about it a little bit."
One of the Falcons' equipment staff members was able to track the ball down for Davis, so it's safely in his possession now, but one thing Davis can't lose is the memory of that special moment.
A few plays earlier, Davis recorded his first catch of his NFL career — a converted third down that kept his scoring drive alive. When it came time to run the scoring play later on the drive, Davis took two steps into his route and found himself wide open.
"You think there's something wrong when you get that wide open. I didn't know if a whistle blew or something, or if they bit on Julio that hard," Davis said. "After I got past (the defender), I just looked up and tried to relax as much as possible."