Photo of the Day: Fresh Prince of Flowery Branch
Photo of the Day: Fresh Prince of Flowery Branch
Jay Adams
Published October 31, 2012 at 8:44 AM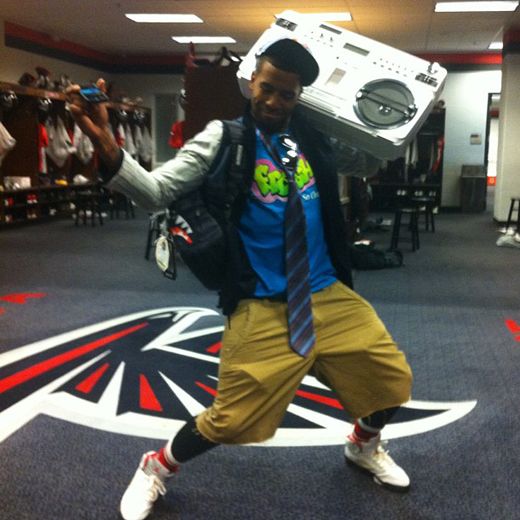 We didn't even get to 9 a.m. before our photo of the day was produced, but it's safe to say no one is going to be able to beat this one. It's Halloween, and I'm expecting the open locker room period today with the media to be full of tricks and treats, but Thomas DeCoud gets us started early by coming into the locker room at 7:45 a.m. dressed up as the Fresh Prince of Bel Air, dancing to a Boombox straight out of 1993.
Fellow defensive back, practice squad cornerback Peyton Thompson tweeted out the photo from his account @tattedNspatted.
Happy Halloween, Falcons fans.